News and Events
Once again Stage Services surpass themselves with a service and insight that makes every production with them right on the button. Thank you. (Three Feet, Coach House Theatre, Malvern, 2012)
Dance in Motion show april 2012

We provided -
LED lighting, float microphones for tap numbers, panasonic projector and rigging for projector, apple mac Qlab show control for projection and audio playback via Cat5 from control room to stage. Custom gobo sails for dance in motion logo. Pipe and drape kits to make quick change rooms for dancers
We also designed and programmed all of the projection content for the show and provided AV technicians for the show

Stage Services have been a technical backbone to several recent MalvernBard productions, providing high -quality, low-intrusion and brilliantly delivered technical support. The audio-visual brief was surpassed creating an outstanding sound and vision backdrop to the play that immersed the audience into 'London' as depicted in the piece.
(iBard, Coach House Theatre, Malvern, 2011).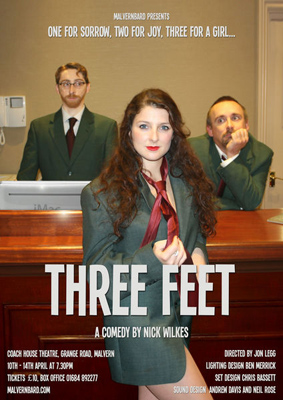 Stanbrook abbey
We provided Vocal PA system and operator for a gospel choir for luxury and exclusive hotel operator Clarenco at their latest venue, Stanbrook Abbey, Worcestershire. Kit included turbosound speakers, yamaha amps sound craft desk and shure mics.

We are also continuing to provide hires for sound , lighting , and power to local organisations and companies.